2023 Updates
USCIS Translation Requirements
When navigating through the United States Citizenship and Immigration Services (USCIS) process, it's crucial to adhere to all specified guidelines and requirements. A pivotal part of this compliance is ensuring that any documents submitted for evidence are either in English or accompanied by a certified translation.
---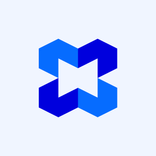 Written by
Ian Hawes
Published on September 6, 2023
8 minute read
Certified Translations: A Necessary Step for Your Immigration Journey
Navigating the USCIS process can be complicated, but ensuring your documents meet the translation requirements doesn't have to be. To help you streamline this essential part of your application, we've compiled a handy checklist. Following these steps can alleviate some of the stress associated with the immigration process, and it ensures that you're fully compliant with USCIS translation rules. Use this guide to confirm that your documents are ready for submission and in alignment with all requirements.
True and Accurate

The translation must be a true and accurate translation of the source document.

Competent in English

The translation must be certified by a translator competent in English.

Competency in Other Language

The translation must be certified by a translator competent in the source language.

Certification Details

The certification must state the name or type of document.

Signature

The certification must be accompanied by a signature of the translator.
How can I be sure a translation is certified?
The best way to determine whether a translation is certified is to have the document prepared by a translation company that offers a certification included with the document translation. Because a certification can only be signed and prepared by the translator, it is not advised to have a company or alternate translator "certify" a document after it has been created.
The Importance of a Certified Translation
Not having a valid certified translation when you are assembling documents for your USCIS application can have a devastating effect on the outcome of your submission. USCIS reviewers will look to verify the authenticity of the document in question by inspecting it, however they also require a translated copy to ensure that the document contains the correct identifying information.
If the USCIS employee reviewing your application identifies a discrepancy between the original document and the translation, such as a misspelled name, a different location, or an entirely different date, they have the authority to completely deny the application. If your application is denied due to translation error, this could set your application for a visa back for months, possibly even years.
At ImmiTranslate, we take great care to ensure that each document is translated and reviewed with an eye for quality. We are one of the only certified translation companies to offer a 100% USCIS acceptance guarantee.
---
All Guides
Ready to dive in?
Our translation team is available 24/7 to assist you with documents, provide quotes, and prepare translations.