IRCC Certified Translations
ImmiTranslate is a primary provider of certified translations for the Immigration, Refugees and Citizenship Canada offices. Our certified translations meet the exact requirements and specifications set forth by IRCC.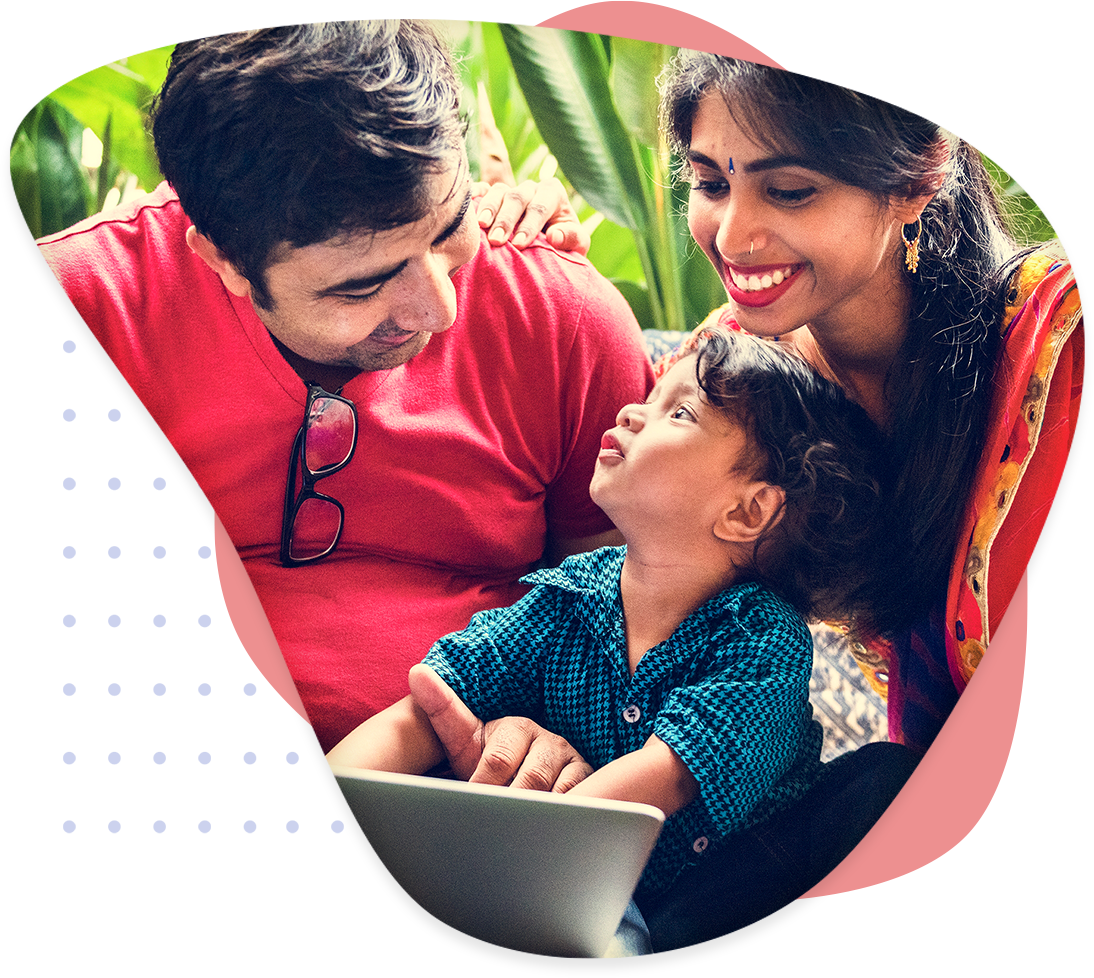 Trusted by companies with global reach
Immigration is complex. We'll make the translations easy.
At ImmiTranslate, our specialty lies in certified translations — the kind of translation necessary for the supporting documents in Canadian immigration applications that are not originally in English.
Our team is extremely knowledgeable about the lengthy and frequently perplexing Canadian immigration procedure. We founded this company with the goal to alleviate one challenging aspect – translations.
Each translation aligns precisely with the standards laid out by IRCC (Immigration, Refugees and Citizenship Canada). You will receive a faithful replication of your source document's layout, a signed statement vouching for the accuracy and completeness of the translation, a stamp from our company certifying the translation, and pertinent contact information for our company.
Over the years, we've translated hundreds of thousands of documents for tens of thousands of clients. Consequently, we confidently offer a 100% guaranteed acceptance policy for every document submitted to IRCC.
Our work is swift and trustworthy, which is why immigration attorneys and professionals frequently recommend us.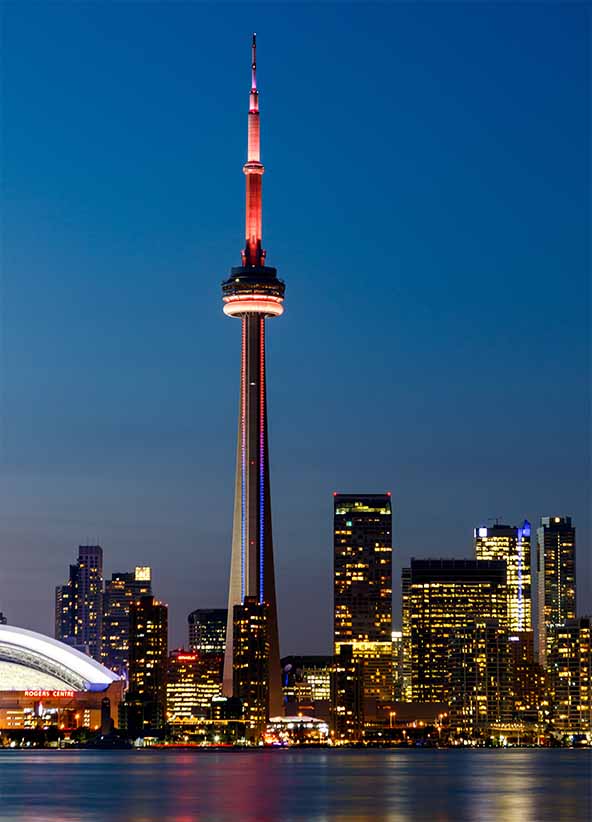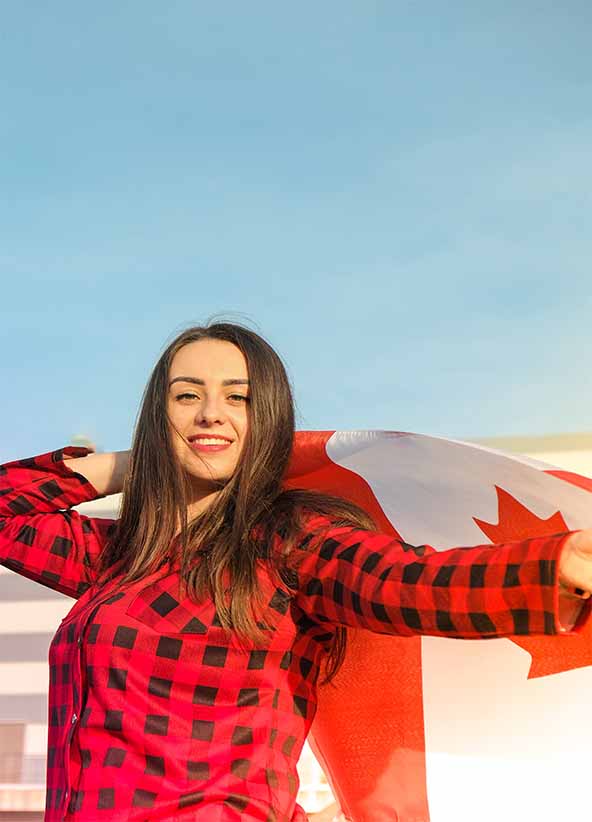 What you can expect from us
Our services, backed by our expert translators and support staff, can help alleviate the complexity surrounding translations of documents for Canadian Immigration.
Quick Turnaround
We work around the clock to prepare, translate, review, and ship documents. Most translations can be completed in just a few hours.
Worldwide Acceptance
Our translations are accepted by IRCC and other Canadian Government Agencies, along with most local and provincial governments and agencies.
Simple Pricing
Starting at just $25 per page, our simple pricing allows you to avoid confusing charts and rates and stick to the basics.
Professional Translators
Our team consists of thousands of native speakers. Your translation is always 100% human powered by a certified professional translator.
Always Secure
We employ state-of-the-art encryption on your original documents and every translation we produce.
Convenient Access
Translations can be downloaded securely once complete. We can also notarize and mail translations.
IRCC Translations FAQ
Can't find the answer you're looking for? Reach out to our customer support team.

Our team can answer many questions about documents, legibility, and language.

Most questions about pricing and turnaround can be answered faster by requesting a quote.

Click here to request a quote
Do IRCC Translations need to be signed by the translator?

Yes. IRCC requires that translations be signed by the translator who completed the translation. At ImmiTranslate, all of our translations are properly signed personally by the translator.

Will IRCC accept an extract translation instead of a complete translation?

No. IRCC requires that translations be a complete and accurate translation of the entire document. An extract translation is a translation of only a section of a document, extracting pertinent information.

Is Notarization required for IRCC translations?

Yes! Translations bound for IRCC must be notarized. The notarization includes a signature, statement attesting to the accuracy of the translation, and a notary stamp.

Will IRCC accept translations from ImmiTranslate?

Yes! Our translations are always accepted by IRCC. We follow the guidelines and requirements for IRCC translations and offer a 100% IRCC translation acceptance guarantee.

Can I upload my documents electronically?

Yes! All we need is a scanned copy of your document, with all information clearly visible. We can also accept digital photos of your document, provided that the entire document is visible and legible.

Is this secure?

Yes! Your communications with ImmiTranslate are always encrypted. We handle your private documents with discretion. Only authorized personnel are able to view your documents.
Translation Acceptance, Guaranteed
We follow the specific instructions and guidelines that Immigration, Refugees and Citizenship Canada sets forth for document translations. We stand by the translations we produce, which is why we offer an acceptance guarantee.
Notarized Translator Signature & Stamp

Our certified translation always includes the signature of the translator. Certain agencies may require a stamp to indicate authenticity, which we provide. IRCC also requires notarization of all translations.

Certification of Translation Accuracy

Our certified translations include a certification statement which attests to the completeness and credentials of the translation.

Contact Information

Our certified translation always includes the contact information of the translator. We provide prompt verification if the government (or any agency) requests us to verify the authenticity of a translation.

ISO 32000-1:2008 Compliance

Our certified translations feature an ISO 32000-1:2008-compliant secure PDF digitally signed by ImmiTranslate, preventing alteration of the digital document.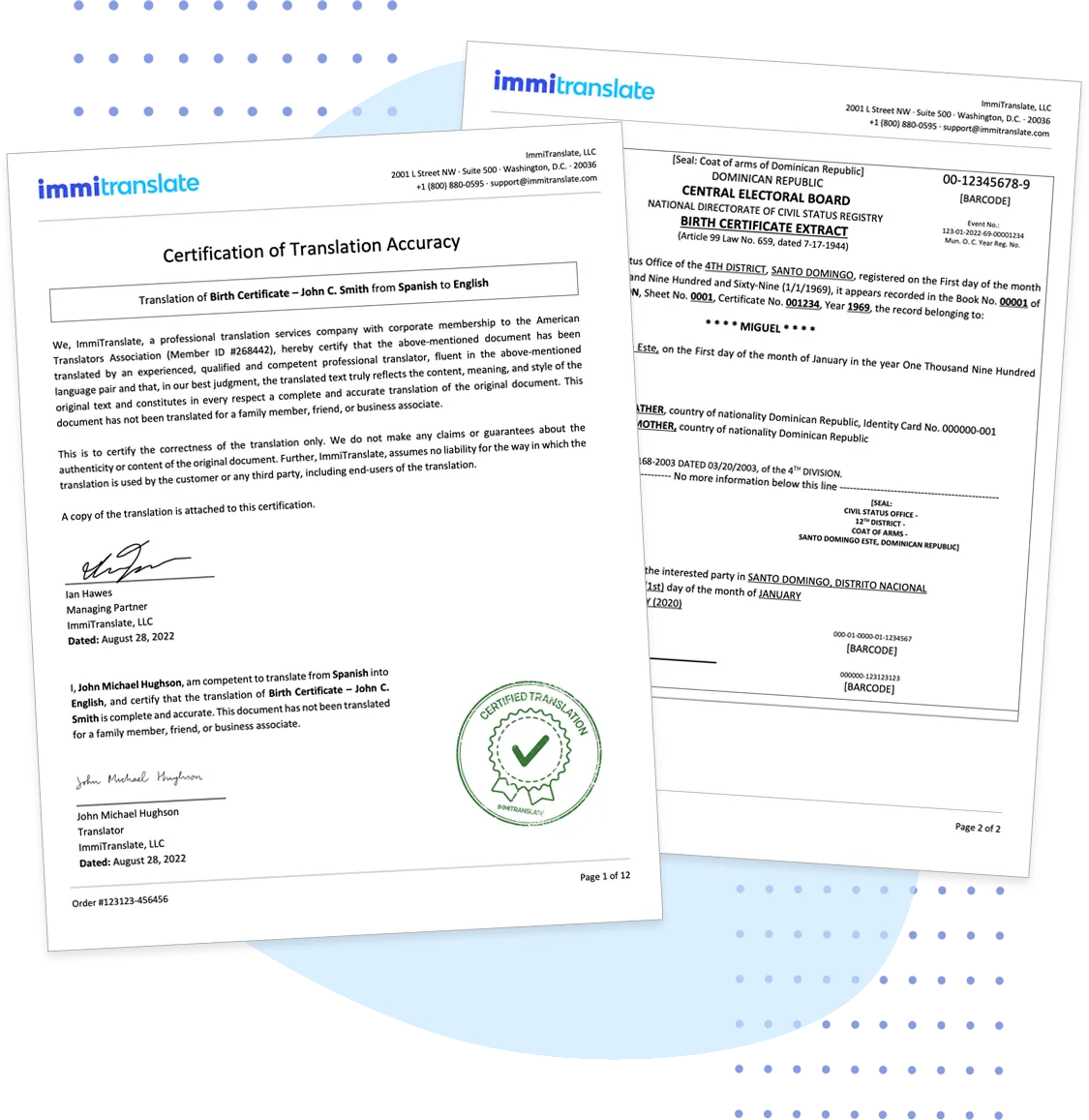 Our translation process
Our goal is to make the translation process as simple as possible for you. Our service is streamlined specifically for documents of this nature.
Testimonials
Hear why we're the #1 rated certified translation provider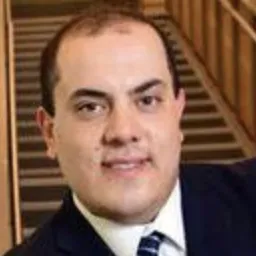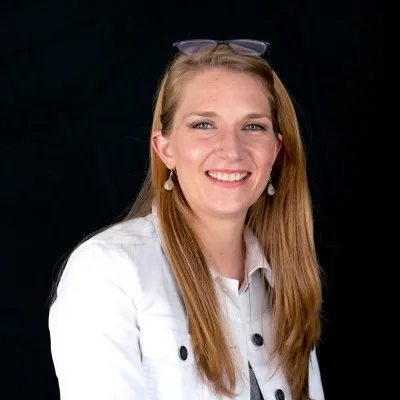 Ready to dive in?
Our translation team is available 24/7 to assist you with documents, provide quotes, and prepare translations.