How to Get a Certified Translation
All your paperwork is in order as you confidently head into the U.S. Immigration office.  Your paper work includes all your foreign documents perfectly translated by none other than yourself since you're bilingual. To your amazement, U.S. immigration rejects your foreign documents because the translation was not certified. The natural next question is where to find a certified translation.  Luckily, there are many options.
---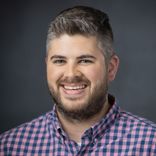 Written by
Ian Hawes
Published on July 15, 2021
7 minute read
Where do I Get a Certified Translation?
"Google It" – Any of your favorite search engines will work, whether Google, Bing, Yahoo or AOL. Just type "certified translation" and plenty of websites will appear instantaneously.
American Translators Association ("ATA") – The ATA offers a comprehensive list of translation agencies. The ATA listing helps provide some credibility to the associated companies since there is a certification process. However, the listing is quite comprehensive, raising more questions than answers.
Search directories – Certain websites offer a directory of businesses by category such as yellowpages.com or the San Francisco City Star directory.
ImmiTranslate.com – ImmiTranslate specializes in providing affordable and fast certified translations of birth certificates, marriage certificates and many other documents. We've served thousands of customers and promise that your documents will be accepted by U.S. authorities.
What to Look for in a Certified Translation Company?
Oh the perils of having too many choices! Now that you have a list of translation companies, how do you distinguish between all the choices?
Is the Business Legit? – Make sure there's credibility behind the service provider.
Is the Document Proofread? – Translation companies offering particularly low rates sometimes only translate the document and do not provide a separate translator to proofread for accuracy. If you need a certified translation, you're best off getting the security associated with a second reviewer.
Turnaround Time? – Immigration interviews can often approach quickly and the last thing you want to worry about is getting a translation service. While translation services may seem basic, turnaround times can vary among the different service providers.
Does the Company stand behind its work? – Make sure the translation service offers a refund if your documents are rejected by U.S. authorities or if you're unsatisfied. Nothing speaks more to the quality of the translation than having the company's full backing.
---
Blog
Ready to dive in?
Our translation team is available 24/7 to assist you with documents, provide quotes, and prepare translations.