USCIS Translation Approval Guarantee
At ImmiTranslate, we understand the critical importance of accurate and compliant document translation for immigration processes. Thats why we offer a 100% Acceptance Guarantee.
---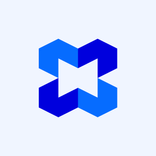 Written by
Ian Hawes
Published on September 6, 2023
8 minute read
Ensuring your translations are approved
The uncertainty of whether a translation will be approved or not is a real concern that we focus on at ImmiTranslate. As one of the only translation companies to offer a 100% guaranteed USCIS acceptance, we know that the delay and anxiety of a denied application due to a translation issue is devastating.
Regardless of whether your translations were prepared by ImmiTranslate or not, we've prepared a handy checklist to ensure that your translated document will be accepted.
Names

Are all the names on the document translated correctly? Example: Family names may have specific translations

Locations

Are all the locations on the document translated correctly? Example: Towns, regions, and other localities may have different translations.

Dates

Are all the dates on the document correct? Example: An incorrect date of birth on the translation can result in a denied application.

Same Document

Is this the same document? Example: When you're handling multiple birth certificate translations, it can be easy to get confused. Always label your translation with the name of the document.

Certification

Is there a certification? Example: With certified translations, a certification page is always required.
---
All Guides
Ready to dive in?
Our translation team is available 24/7 to assist you with documents, provide quotes, and prepare translations.