ECFMG and USMLE: How Can Foreign Medical Graduates and Doctors Practice in the US?
Chose ImmiTranslate for quality, affordable translation services that adhere to ECFMG requirements.
---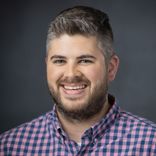 Written by
Ian Hawes
Published on January 24, 2022
10 minute read
We live in the 21st century when advancement in the transport sector and technology has contracted the world into one global village. That opens opportunities for professionals in various sectors to find employment opportunities overseas. While the entry requirements in those fields may be relatively more straightforward, practicing as a foreign medical graduate (FMG) or doctor in the US follows a stricter onboarding process into the American healthcare system. Typically, international medical graduates (IMG) must obtain a USCIS translation certificate. Afterward, they must acquire additional education and training on top of the medical degree they obtained in their home countries.
The Education Commission for Foreign Medical Graduates (ECFMG) sets the standards that IMGs must meet before being included in the US graduate medical education (GME). The ECFMG assesses an FMG's qualifications in supervised GME patient care. Because they enter the US with medical certifications written in a foreign language, an international medical graduate must ensure their credentials meet the ECFMG translation requirements. In addition, they must go through years of healthcare education and hours of hands-on clinical service as a start.
Why Do FMGs Require Additional Medical Education in the US?
Before enrolling in an American medical school, an IMG must have had four years of healthcare education in an accredited medical school recognized under the International Medical Education Directory (IMED) by the Foundation for Advancement of International Medical Education and Research (FAIMER). As aforementioned, the ECFMG determines the readiness of an FMG to enter the American healthcare sector as a resident or fellow.
The United States ranks high among the countries in the world with high-quality medical standards and licensing requirements. A foreign doctor or graduate may have had four years of education overseas, but they need further education in the US. The US American College of Physicians (ACP) established additional policies and regulations to ensure that IMGs meet the strict American medical standards.
It's a lengthy and robust process. Any foreign doctor who wants to practice medicine in the United States must first:
Pass the US Medical Licensing Exam (USMLE)
Obtain ECFMG certification
Enter a fellowship or residency program approved by the Accreditation Council for Graduate Medical Education (ACGME)
Pursue a third licensing test
Surprisingly, some foreign doctors report that their medical colleges back home don't teach fundamental pre-med courses, such as biology, psychology, biochemistry, English, and math. Instead, the curriculums offered in many countries outside the US and Canada only focus on equipping students with the education they'll need in their fieldwork. Although the US medical sector highly relies on FMGs and foreign doctors, the country can't risk allowing them to practice without passing the USMLE tests. If that were the case, healthcare quality would be jeopardized due to unstandardized medical skills.
What education must an FMG have?
To start a medical career in the US, international medical graduates and physicians must be fluent in written and spoken English and have basic science knowledge. Additionally, they must go through the courses taught in accredited colleges and universities, which include:
General Biology
Introduction to Chemistry
College Algebra
Epidemiology
Physics
Anatomy and Physiology
Math Calculus
Human Embryology
Biochemistry
Principles of Genetics
Research Writing
Requirements for US Medical Licensing Exam (USMLE)
For an FMG to practice clinical medicine in an unsupervised setting, they not only have to meet USCIS translation requirements, but they must also obtain licensure from the medical licensing board operating in the state where they want to practice. But to get a medical license, they must write and pass three USMLE tests.
Most overseas medical licensing programs only test a student's memory. The US takes a different approach to designing the USMLE to test the student's ability to apply the knowledge and concepts they acquired in solving medical problems.
Medical Licensing Exams
The process of obtaining a medical license in the United States comprises three USMLEs. These exams evaluate a foreign-trained graduate's or physician's ability to use the extensive knowledge, principle, and concepts when applying their skills in primary patient care.
Step 1

The first exam tests how the medical student applies basic scientific knowledge and concepts in a clinical setting. It's a multiple-choice paper, and the examinee should mark the correct answer among the given choices.

Step 2 (CK Exam)

The Step 2 test involves two separate exams, comprising a multiple-choice paper that assesses one's Clinical Knowledge (CK) and a second one that tests the examinee's practical Clinical Skills (CS).

Step 2 (CS Exam)

The CS exam is a hands-on test designed to evaluate the examinee's practical skills in a clinical scenario. It assesses their ability to apply their clinical knowledge and communication skills in handling patients. The key areas include gathering information from a standardized patient, conducting a physical exam, communicating the results to the patient, and writing a patient medical note. 

Step 3

Also a multiple-choice exam, Step 3 is the last test toward ECFMG licensing. It examines the doctor's ability to apply medical knowledge and understanding of biomedical and clinical sciences when providing healthcare services in an unsupervised setting. It primarily focuses on patient management in ambulatory scenarios.
Pathway to Obtaining ECFMG Licensure
For an FMG or foreign doctor to become ECFMG-certified, they must first pass the Step 1 and Step 2 (CK and CS) exams. Once they obtain the certification, they can apply for a residency or fellowship program in a healthcare facility.
The step 3 exam is usually the last test in the USMLE series because one must be ECFMG-certified to take it. Some states have policies that require the examinee to complete all three steps before applying for residency. Some doctors confirm that passing the Step 3 exam increases their odds of getting residency. Even so, you can obtain residency with the Step 1 and 2 exams, so long as you get a high score and a powerful application letter. It's critical to pass Step 3 if an FMG wants to obtain an H-1B Visa.
Medical Residency Application
Following their success in the USMLE test series, an IMG may start the application process to a residency program. Applicants can do that online through the Electronic Residency Application Service (ERAS) or the National Residency Matching Program (NRMP).
1. First, a certified FMG should submit your application. Whether you choose to file with ERAS or NRMP, you'll be required to submit the following documents:
CV/resume
Reference letters
Photograph
2. Interviews with the program's selection board for new residents
3. Program ranking – The board will then rank the student and program against each other following the interview. A computerized system will then generate the two ranks together upon a query.
Based on the medical specialty an IMG wishes to pursue, they may spend 3-8 years in a residency or fellowship program. These are paid programs, and the graduate will receive a monthly salary for the services they render in a US healthcare facility. The basic salary for first-year residents is typically $45,000.
Leverage Quality, Affordable, and Accurate Document Translation Services
Are you a foreign medical graduate or doctor with prospects of practicing in the US? It's possible, but the caveat is that you first need to find a licensed professional to translate your medical certificates. Partner with ImmiTranslate for quality, affordable translation services that adhere to ECFMG requirements. Contact us today to get started with our certificate translation services.
---
Blog
Ready to dive in?
Our translation team is available 24/7 to assist you with documents, provide quotes, and prepare translations.