Preparing to Move to Canada? Don't Miss These Essential Steps to Ensure a Smooth Transition!
If you're considering immigrating to Canada, there are several steps you can take to prepare for the process. Here are some tips to get you started.
---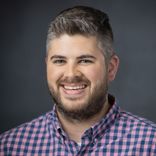 Written by
Ian Hawes
Published on March 21, 2023
5 minute read
Canada is a popular destination for immigrants worldwide, offering a high standard of living, excellent education and healthcare systems, and a diverse and multicultural society. If you're considering immigrating to Canada, there are several steps you can take to prepare for the process. Here are some tips to get you started.
Research Canadian Immigration Programs
Canada offers a range of immigration programs, each with its requirements and eligibility criteria. Some of the most popular programs include:
Express Entry: A program for skilled workers that uses a points-based system to evaluate eligibility.
Provincial Nominee Program (PNP): A program for workers with skills that are in demand in specific provinces or territories.
Family Sponsorship: A program for Canadian citizens or permanent residents who wish to sponsor family members to come to Canada.

More programs are available on the IRCC website.

Check Your Eligibility
Once you have identified the immigration program that best suits your needs, you should check your eligibility. Each program has different requirements, such as language proficiency, education, work experience, and age. You can use the Canadian government's Come to Canada tool to check your eligibility.
Improve Your Language Skills
Language proficiency is a requirement for most Canadian immigration programs. If English or French is not your first language, consider taking language classes or practicing independently to improve your language skills. You can take language classes in your home country or online or attend language classes in Canada once you arrive.
Obtain Required Documents
To apply for Canadian immigration, you must obtain several documents, including a passport, education and work experience certificates, language proficiency test results, and police clearance certificates. Therefore, it is essential to get these documents in advance and ensure they are valid and current.
Plan Your Finances
Moving to a new country can be expensive, so planning your finances is essential. It would be best to consider Canada's cost of living, including housing, food, transportation, and healthcare. In addition, it would be best if you also thought about the cost of the immigration application fees, travel costs, and any other expenses associated with the immigration process.
Consider Employment Opportunities
Having a job in Canada can help you settle in more quickly and make the immigration process more accessible. You can research job opportunities online or through recruitment agencies. It's important to note that some immigration programs require you to have a job offer in Canada to be eligible.
Conclusion
Immigrating to Canada can be a complex and challenging process, but proper planning and preparation can be a rewarding experience. By researching immigration programs, checking your eligibility, improving your language skills, obtaining required documents, planning your finances, and considering employment opportunities, you can increase your chances of a successful immigration process. Remember to be patient, persistent, committed to the process, and seek help from qualified immigration professionals if needed.
---
Blog
Ready to dive in?
Our translation team is available 24/7 to assist you with documents, provide quotes, and prepare translations.